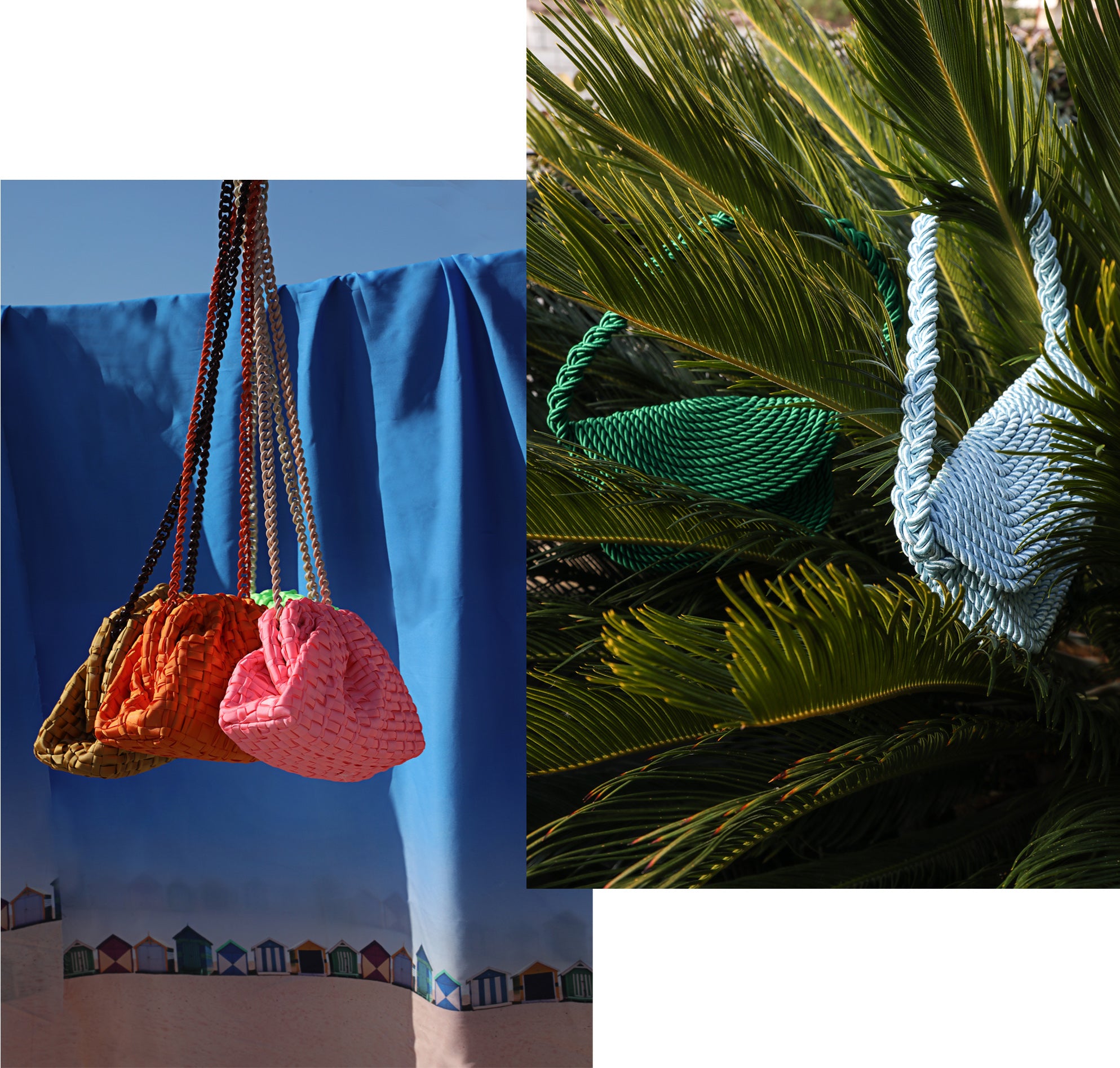 "Creations signed by Maria La Rosa do not pursue trends, but rise from our gaze on the world and the reality surrounding us."
Alice and Lisa   
In a courtyard of the ancient and most authentic Milan, behind a small door surrounded by potted plants and flowers, hides an unexpected world: made of passion and creativity, respect for the past and continuous experimentation, visual  and tactile sensations. Offered by fashion bags, socks and accessories. Handmade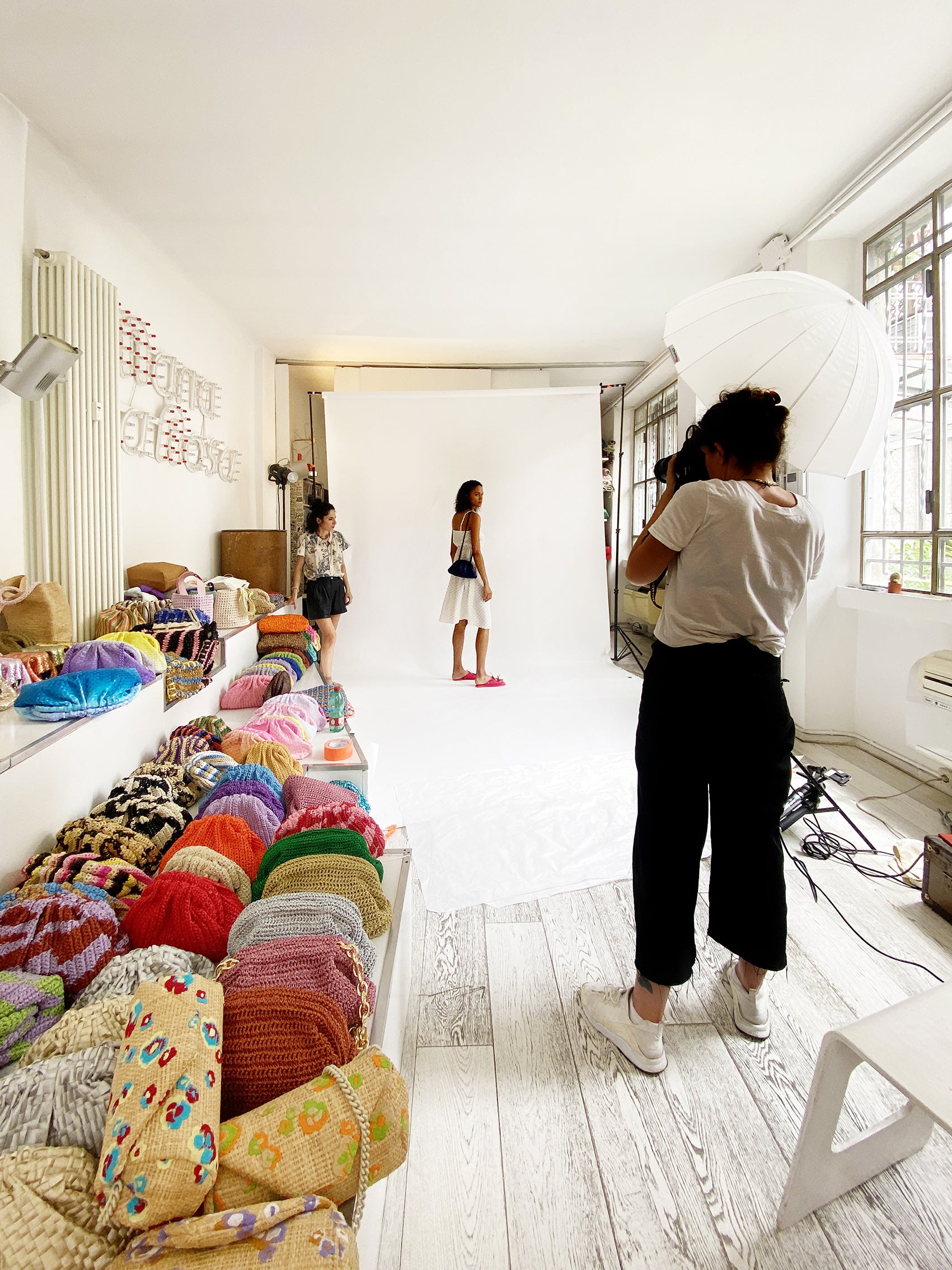 Welcome to Maria La Rosa atelier. A glamorous, intimate and welcoming  location, which preserves a story begun  over 30 years ago, still all to be written. Protagonist is a woman who, armed only with dreams and talent, has created a brand symbol of Italian craftsmanship, sold in selected stores all over the world. For more than a decade, in this enterprise she has been joined by her two daughters Alice and Lisa, contributing to the evolution of the brand without betraying its attitude.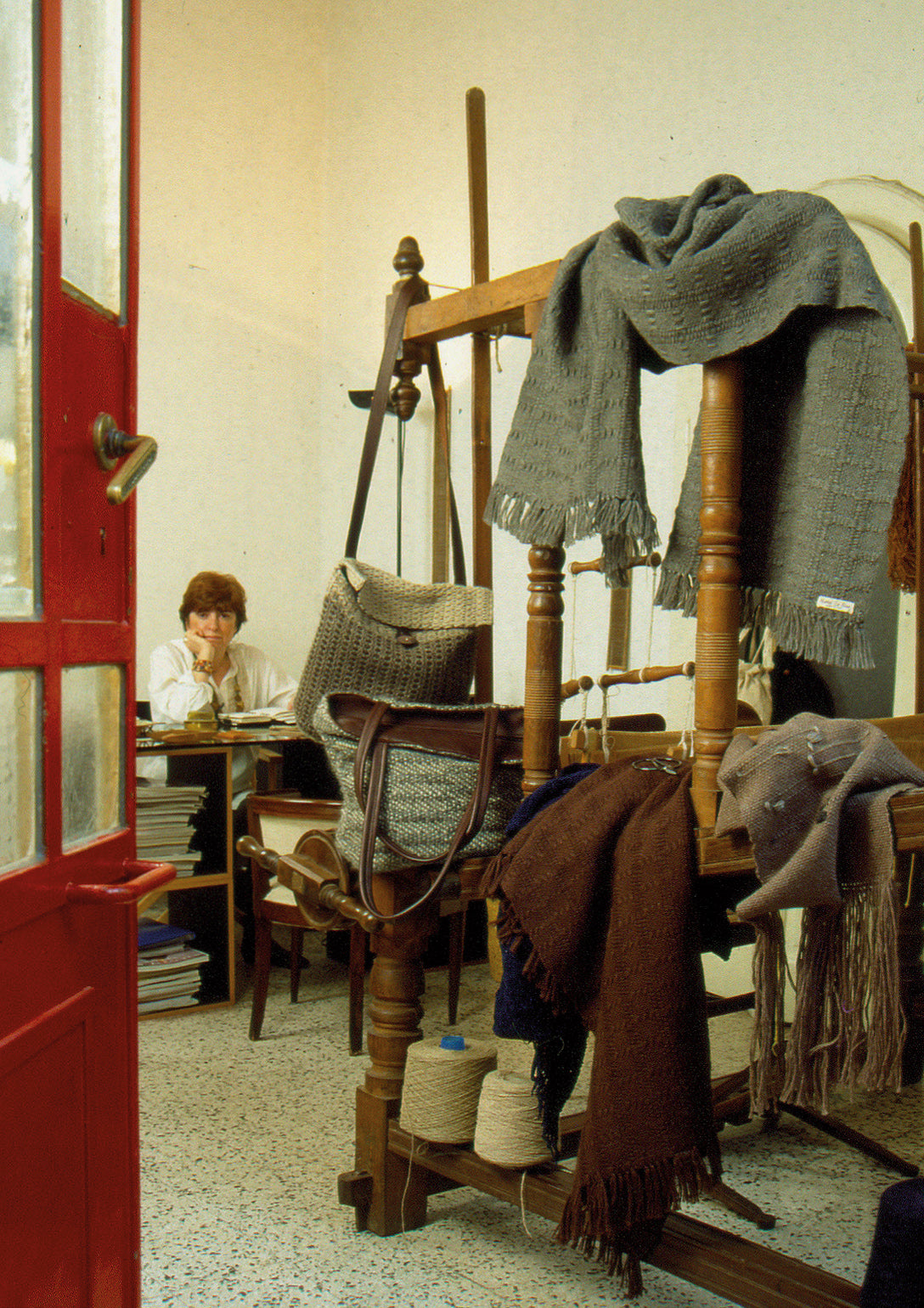 Origins
Pablo Picasso used to say: "Bad artists copy, geniusessteal". Maria La Rosa steals and works out again. Drawing knowledge and suggestions from her origins: childhood in Sicily. Not only the architectures, furnishings, artifacts and nature in which she is immersed are influencing and enchanting her, but also a way of being, living and creating which is authentic and practical, escaping from haste, focusing on manual work and aroused by simple and genuine values. A world she will take with herself even when she will leave Sicily first travelling in Italy with her parents and then moving in Milan for studying. After the beginning of her career in a stylist office, she will begin to follow the most important European fashion shows.
In Paris she notices for the first time an old loom: following this encounter her first fabrics are born. With which, from then on, in Nineties she realizes her first bags, using ancient techniques to produce innovative and  absolutely new garments.
Original: in which art and fashion, tradition and contemporaneity, sustainability and habits merge and confuse. Finding a synthesis. Noticed by the most influential buying offices, her creations begin to go around the world and to be sold in carefully selected stores.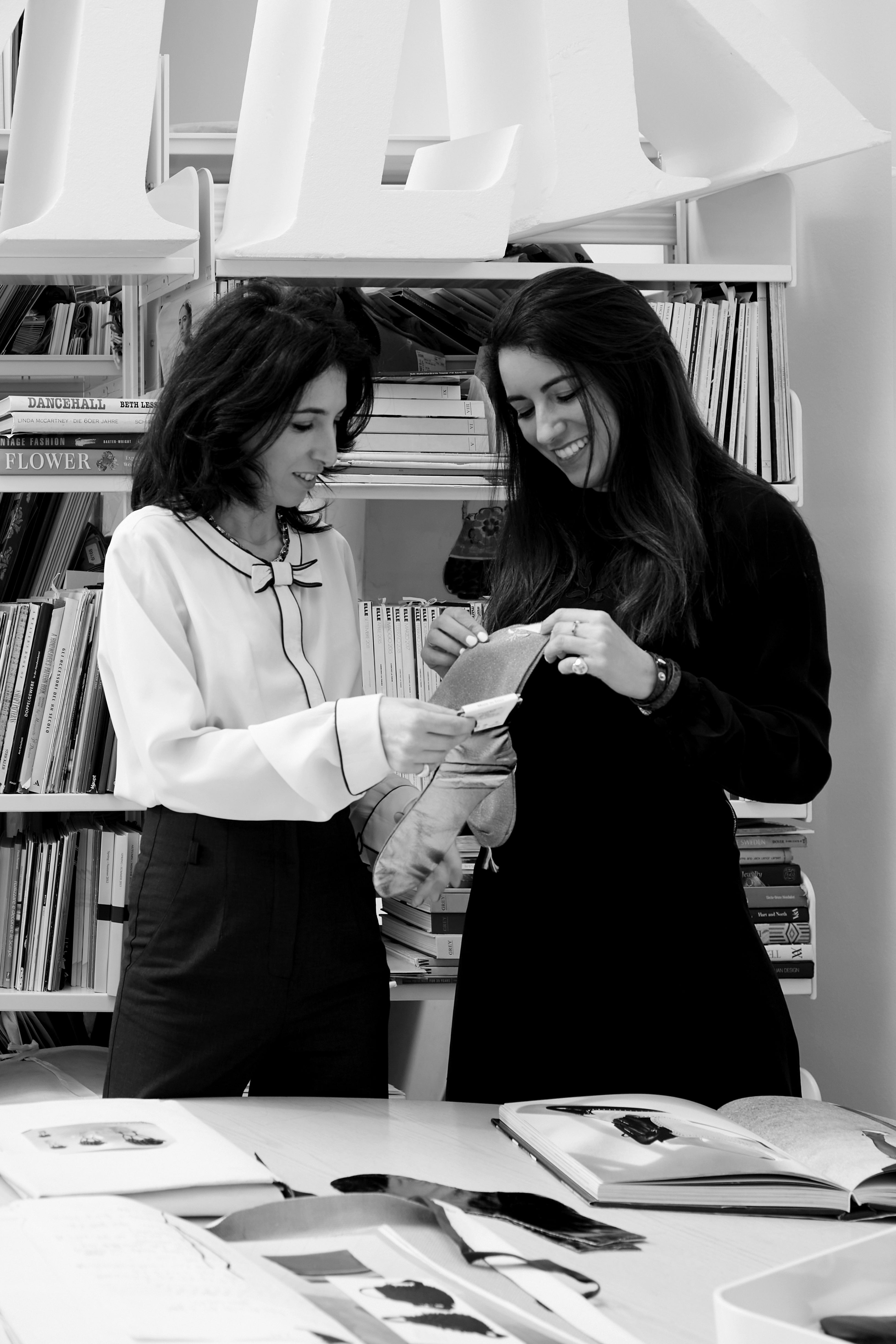 Today
Maria la Rosa has two daughters, Alice and Lisa. They grow playing between looms, warps, webs, heddles and shuttles.
They realize bags since the days of high school and, shortly after graduation, decide to give their creative and strategic contribution to their mother's activity. Business becomes a matter of family and collections further diversify: loom weaving couples with knitting, macramé, crochet and embroidery. Slow workmanship, taken care of even the smallest detail.
Fil rouge, handmade: distinctive sign of handicrafts, made without any mechanical
aid, in limited editions, using Italian first quality yarns and preferring
staples of natural origin. To give shape, color and design to fashion accessories
which draw inspiration from different ideas. The result is a style rising from
a multidisciplinary research not following the trends. But who is the trend.
Which is an expression of the sensibility with whom the stylists pass through
their age. "Which rises from our gaze on the world and on the reality that
surround us", they explain.  A visionary and concrete look,
which does not forget the past and turns itself to the future.
To create small artworks without time.
Partnership & Press
Creations signed Maria La Rosa are requested for fashion shows of many fashion houses, including Moschino, Trussardi, Donna Karan, Proenza Schouler, Vera Wang, Luisa Beccaria, Alviero Martini, Blumarine, Betty Jackson, Alexander Wang, Mulberry, Col Angelo, Halston, Tibi and Louis Vuitton.
Frequently published in international fashion magazines such as Vogue, Elle, Marie Claire and Vanity Fair, they have been worn  by Scarlett Johansson, Victoria Beckham, Cara Delevingne, Rihanna, Beyoncé, Adèle Exarchopoulos, princess
Mette-Marit of Norway and Saudi Arabian princess Reemi.